Potain has led the world in tower crane and self-erecting crane production since 1928
E-CATALOGS
Potain tower cranes are known around the world for their lifting power, reliability and innovative designs. Potain builds more than 60 types of tower cranes to fit a wide variety of job sites: high capacity top slewing cranes on infrastructure jobs, luffing jib cranes that construct "supertall" skyscrapers, topless cranes reshaping our urban environment and Hup self-erecting cranes transforming residential construction. Known for their ease of use, efficient transport and quick erection times, there are many reasons why Potain tower cranes dot skylines across the globe.
Fast, agile and easy to operate, the self-erecting cranes are especially suited for small constructions sites. The Potain self-erecting cranes ranges are the most innovative to make transport, accessibility, erection, dismantling and servicing the most efficient ever for the user. With the widest range on the market, the Potain self-erecting cranes include the Hup, Hup M, Igo, Igo M and Igo T ranges.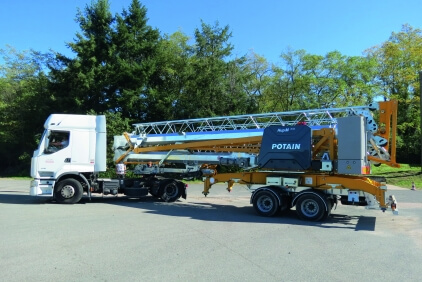 Top-Slewing cranes are the large construction sites most strategic equipment for productivity. Whether on large infrastructure, high rise jobsites, crowded urban areas or wide open sites, they make it possible to hoist and distribute loads high and far. The Potain brand is a global leader with its multiple ranges of topless cranes, luffing jib cranes and large hammerhead cranes that can also be customized to match special applications.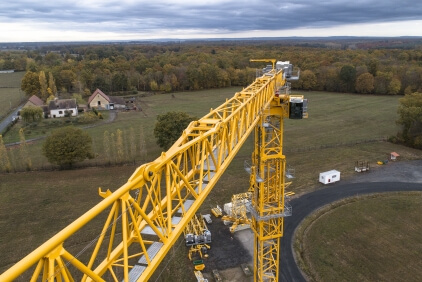 GROVE CONNECT - POTAIN CONNECT
Our cranes become a connected and sustainable lifting solution.
Our vision with Grove and Potain cranes is to secure, simplify, and positively transform the user experience of lifting professionals through a connected and sustainable lifting solution.
Potain build better
A More Profitable Way To Build
Join the Revolution! Find out how contractors are embracing a smarter, more versatile way to build using Potain Self-Erecting Tower Cranes.